About Natsume Research Institute
At Natsume Research Institute, we are conducting basic research on cutting-edge pupil response analysis technology.
By analyzing the movement of the pupil and quantifying emotions (unconscious human reactions) that have not been available until now, we are able to utilize this technology as objective data in a variety of fields.
The possibilities of our pupil response analysis technology are expanding from medical care to education, living environment, crime prevention and entertainment.
What's New
Dec 2020

Business cooperative ties with NeU.

Nov 2020

Our technology users

Sep 2020

The official website was renewed.

The Content for Detail page.

Aug 2020

Became a regular member of the Juntendo University Open Innovation Program GAUDI.

Mar 2020

Developed a housing-type measurement and analysis system to improve the stability of measurement accuracy.
RESEARCH
What can we do with pupil response analysis technology?
We're doing research every day.
What is the purpose of our pupil reaction analysis technology? We continue to conduct practical research and explore the possibilities of this technology on a daily basis.
TECHNOLOGY
The eyes are the windows to the mind.
With pupil response analysis technology.
You will see what you couldn't see.
The eyes are the windows to the mind. This is a universal perception. The response of the pupils cannot be controlled by human will. In other words, a person's true emotions are expressed in the eyes.
Pupil response analysis technology is a groundbreaking method for deriving objective emotional data that eliminates ambiguity and instability in subjects' self-reports by analyzing and quantifying pupil responses using a scientific approach. At Natsume Research Institute, our goal is to realize a society where people around the world can live in good health, safety, and peace of mind through this technology.
The response of the pupil is controlled at the same innate instinctual level
as the heart and lungs.
◉ Any race.
◉ Not able to control by oneself.
◉ Not able to lie.
◉ It is the most primitive biological response of an animal.
→ Pupils cannot lie, regardless of race, gender or age.
Source: Donald A. Norman Emotional Design
The advantages of Natsume Research Institute's pupil reaction analysis technology
It was proven by Eckhard Hess in 1965 that the pupil enlarges in response to interest. However, until recently, there was no way to accurately and rapidly measure and analyze the changes in pupil size.
This has been made possible by advances in pupil diameter measurement technology using high-resolution camera photography and computer analysis technology. Combining this with proprietary technology developed by Natsume Research Institute, we are providing more accurate and versatile pupil response analysis technology.
1 The system eliminates dark and light responses and the effects of biological reactions such as pulse and respiration, and can extract only the responses based on interest.
(Patent No. 6651536)

2

It has the criteria necessary to judge the results of pupil diameter change and can objectively assess the level of interest and concern.

3

As it is not necessary to fix the subject's head and body in the same way as watching TV, the burden on the subject is light and the measurement can be performed in a state similar to everyday life.
SERVICE
Our pupil reaction analysis technology
can be applied to all fields.
Our pupil reaction analysis technology can contribute to improving effectiveness and efficiency in all fields.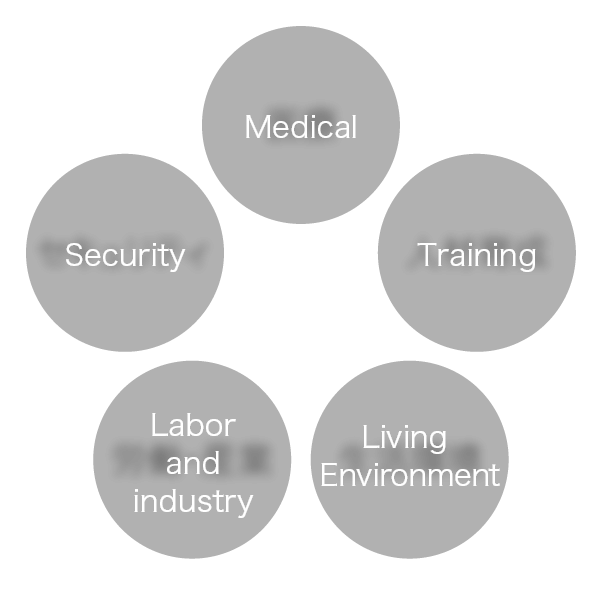 [Security]

· Anti-terrorism
· Automatic driving assistance
· Support for crime prevention activities
· Eradication of false accusations

[Labor and industry]

· Marketing (sensitivity survey)
· Stress check
· Reduce occupational accidents

[Medical]

· Telemedicine
· Lying patients are removed.
· Objective Diagnostic Indicators for Psychiatric Disorders

[Living Environment]

· Optimization of traffic signs, etc.
· Robots and other hospitality-oriented AI

[Training]

· Sports
· Education
· Aptitude check
COMPANY
MISSION
PUPILS FOR PEOPLE
New value for your business with pupil response analysis technology
VALUE
Natsume Research Institute creates new value in all kinds of businesses, from medical care to education, living environment, crime prevention, and entertainment, by quantifying changes in human emotions through pupil response analysis technology.
Use our pupil response analysis technology for your business.
Representative Director

Tadashi Usukura

After graduating from Kokugakuin University in 1990, he worked in sales and marketing for a foreign consumer goods company. He found the company in 2005 and started in the free paper business and expanded into the PPC and smartphone application business. He met Kikuchi, the current director of the institute, in 2011 and became interested in pupil response analysis technology, and after selling his company, he became the president of Natsume Research Institute in 2016.
I learned about Natsume Research Institute's pupil expression analysis technology in 2011. An executive at an IT company I do business with invited me to see a demonstration of an interesting technology that was being researched for a lie detector that analyzed the pupil and facial expressions. I had read in one of the literature that the pupils cannot be trained, and the pupils cannot lie, so I was able to honestly sense the potential of this research and technology.
Since the second half of 2015, major U.S. IT companies have been competing to invest in and acquire companies with eye tracking and facial expression analysis technology. Next to biometrics and EEG analysis, biometric recognition based on pupil response is in needed.
What we are pursuing is the research and development of basic technology for pupil reaction analysis. We would like to realize various business models, not only by incorporating our technology into existing technologies, but also by expanding the value of our partner companies by introducing our technology.
The question is how to bring the technology for pupil response analysis, which has a high social value, to the world in a standard form as quickly as possible. We believe this is the mission of Natsume Research Institute. Please look forward to the future possibilities of Natsume Research Institute.
Director and Head of Research and Development

Koichi Kikuchi

While studying at the University of Electro-Communications, he studied expression at Tokyo Visual Arts Academy. After graduating in 1981, he studied under Hikoya Umakoshi, a film director, and in 1984 started his own film production company. As part of the educational content-related business that started in 1998 under commission from the Ministry of Posts and Telecommunications, in the course of examining objective evaluation methods for such content, we learned about the characteristics of pupils and began research on pupil response analysis technology. In 2006, he established the Natsume Research Institute, and in 2016, he reorganized the company with current president Usukura and his team, and the new Natsume Research Institute was established.
Around 2000, at the technology development and production company I was managing at the time, there was an item on how to implement "educational effects of computer learning" as part of a government commissioned project. I felt uncomfortable about using paper tests to evaluate the results of computer learning, so I consulted with some university professors I knew. At that time, engineers at a university were trying to use pupil response for HDTV screen resolution testing. This was the beginning of my pupil response analysis technology.
I've always been interested in developing technology to quantify people's reactions because I've always worked in directing video production. Would the people watching the film really be interested in it, enjoy it, or understand it? There was a lot of that uncertainty.
It was in this context that research and development of pupil response analysis technology began. Although often misunderstood, pupil response analysis technology is fundamentally different from eye tracking technology, which tracks the trajectory of the gaze. Fixing the gaze even when we are staring blankly is not the same thing as an emotional response (pupil response). Capturing changes in pupil size is much more challenging than capturing gaze position information, and is tricky to handle anyway because it is also subtly influenced by other physiological responses such as brightness, breathing, and pulse waves. The pupil is quite delicate, and an accurate response cannot be captured without taking into account the environment in which it is measured. It is more sensitive than you might think, and it is important to treat it as you would a pure and innocent child. The reason why there are few papers on pupils even in Japan is not only because of the difficulty of measurement and analysis but also because of the importance of know-how on how to describe the stimulus presentation in the first place.
If I hadn't met Shuhei Kobayashi (former head of the Natsume Research Institute), with whom I worked in my hometown of Matsuyama, and my friend in Tokyo, Wataru Kurashima (current technical advisor and engineer: former NTT employee in charge of the last black phone development), I might have abandoned this project in the middle of the project. The late Mr. Keiichi Tsukada (former director of NTT Human Interface Research Laboratories) introduced us to many academic experts, including Professor Emeritus Hiroshi Yasuda of the University of Tokyo, and the late Mr. Hikoya Magoshi (former director of the Directors Guild of Japan) taught us about the theory of imaging. We are very grateful to the many good people whose wisdom has helped us reach this point.
The eyes say more than the mouth in terms of vision, smell, taste, touch, and other brain activity responses, and there is the possibility of discovering more and more facts that we have not noticed before. There is no doubt that the pupil is one of the most important and untapped areas in quantifying human responses. The ideas for new approaches are pouring out of us like a fountain. We will continue to make efforts to continue to evolve and develop the basic technologies of Natsume Research Institute.
Director of Finance and Administration and Technical Evangelist

Atsushi Kuroki

Graduated from Waseda University in 1986 with a master's degree in science and engineering. In the same year, he joined Mitsui Bank, where he was in charge of developing and introducing systems for overseas branches. In 2005, he launched a free newspaper business with Usukura and expanded it to include PPC and smartphone application businesses, etc. He has been in his current position since 2016.

Director of Finance and Legal Affairs

Hiroaki Tanaka

He received his master's degree from Waseda University Graduate School of Law (Civil Law) in 1994. After practicing as a lawyer, he led a number of business investment projects at a domestic and foreign investment bank for about 10 years. Currently, he joined the firm in 2016 while practicing support for new businesses and venture companies by integrating his knowledge of finance, business and legal affairs. He and Usukura have been friends since their college days.

Director of Business Planning

Hachiro Yuge

Graduated from the Graduate School of Science and Engineering, Waseda University in 1992. In the same year, he joined Fuji Research Institute (now Mizuho Information & Research Institute, Inc.), where he was in charge of consulting services for public institutions. After that, he was engaged in marketing and management planning at a foreign consumer goods manufacturer and an advertising agency. He has been in his current position since 2016. He is a colleague of Usukura from his days at a foreign consumer goods manufacturer.
[Company Profile]
Company name

Natsume Research Institute, Co., Ltd.
Representative

Tadashi Usukura
Address

6-13 Akashi-cho, Chuo-ku, Tokyo 104-0044
Phone number

03-3542-3123
FAX

03-3542-9789
Capital Stock

65,950,000 (as of August, 2017)
Founded

July 16, 2013
Business Description

· Basic research on pupil response
· Development of measurement methods, analysis logic and (optimization) solutions to utilize information (data) obtained from pupil responses in various fields.
· Planning and implementation of experiments for practical use, collection, analysis and evaluation of information, and consulting on equipment and software development
· Research and consulting using proprietary technology
[Patent information]
Title of the patent

Patent No.

1

Device for judging a viewer's emotional response to a visual scene

Patent No.5445981

2

Measurement of Visible Effectiveness

Patent No.6424357
PCT/JP2014/077559
WO2015/056742
US-2016/0232561A1
EP3058873A1

3

A device for judging a viewer's emotions and a program for judging a viewer's emotions

Patent No.6651536
PCT/JP2016/078917

4

Emotional Estimation Device and Emotional Estimation Method

2017-505336
PCT/JP2016/057041

5

A device and program for determining the amount of brain activity by enlarging the pupil diameter

Patent No.6721818

6

Diagnostic equipment for brain diseases

Patent No.2018-235105
CONTACT
On pupil reaction analysis technology
Contact us for more information.